Astrapi Cleaning Services
Astrapi Cleaning Services, founded by Marios Theodosiou in 1984, initially started as a small business specializing in window and carpet cleaning. Over the years, our company has experienced steady growth and expanded its services to include a comprehensive range of professional cleaning solutions. As a family-run business, we are passionate about what we do, and our dedication is evident in the quality of our work. Today, we are recognized as one of the leading cleaning companies in Cyprus.
With over 37 years of experience, we have been providing prompt and professional cleaning services to meet the diverse needs of our clients. Our team consists of friendly and well-trained professionals who take great pride in their work. Whether you require weekly window cleaning or comprehensive residential and commercial cleaning and maintenance, we are here to assist you.
Company Information
Number of Employees
1-50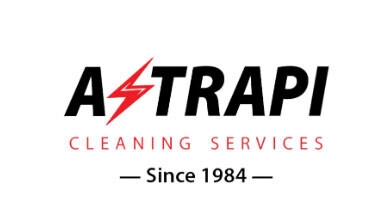 Astrapi Cleaning Services
Address & Contacts
Street Address
Ayiou Antoniou Street, Ypsonas Industrial Area , Ypsonas , Limassol 3820 , Cyprus
Contact
Working Hours
now
Normal Opening Hours
Mon:

08:00-13:00

14:00-17:00

Tue:

08:00-13:00

14:00-17:00

Wed:

08:00-13:00

14:00-17:00

Thu:

08:00-13:00

14:00-17:00

Fri:

08:00-13:00

14:00-17:00

Sat:

Closed

Sun:

Closed