Zannettos Architects was founded in February 1972 by Minas Zannettos after winning the SOEDYK housing architectural competition.
Since then the firm has been organised to provide excellent proffessional services in every aspect of the Architectural and Urban Planning professions. Over the years, the care has always been to produce functional buildings, well designed, with attention to detail and primarily to withstand critisism with the passing of time.
Zannettos Architects' portfolio covers a vast variety of projects, from private houses, big housing projects, to specialised buildings such as health and educational buildings and hotels. In addition to that it has provided services as Project Managers in large projects around the Middle East.
During the latter years, as an established firm, in addition to the above, Zannettos Architects focuses on high-end design and has entered the interior design and furniture design realms.
For the future the firm is looking towards evolving as very high quality designers while providing the best services possible to its clients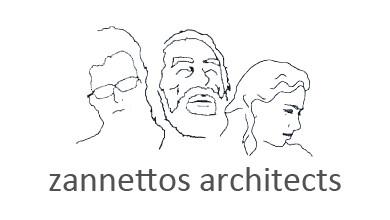 Address & Contacts
Street Address
Zenonos Sozou 1 , Flat/Office: 52 , Nicosia , Cyprus
P.O. Box: 25105
P.O. Box Postal Code: 1307
Contact
Working Hours
now
Normal Opening Hours
Mon:

09:00-13:00

15:00-18:00

Tue:

09:00-13:00

15:00-18:00

Wed:

09:00-13:00

Thu:

09:00-13:00

15:00-18:00

Fri:

09:00-13:00

15:00-18:00

Sat:

Closed

Sun:

Closed